On exhibit through April 8th
Join us for a celebration of the journey of art and artists across the landscape of our lives in the Chippewa Valley. Origins & Odyssey Winter Art Show at Chippewa Valley Museum will be on exhibition from January 18th through April 8th. This installation features early to contemporary works from these artists:
• Patricia Hawkenson • Erin O'Brien • Susan Carew Johnson • Thomas Gardner • Don Gaber • Liz Stingl • Wendy/Kevin Schaefer/Miles • Raymond KasElau • Jason Anhorn • Tammy Ford • Beth Creekmore • Aubrey Hogan • Bilhenry Walker • Patty Martinson • Gary Barone • Jeff Nelson • Ellen Nelson • Enamel Hands • TINA SHEPPARD • Christy Skuban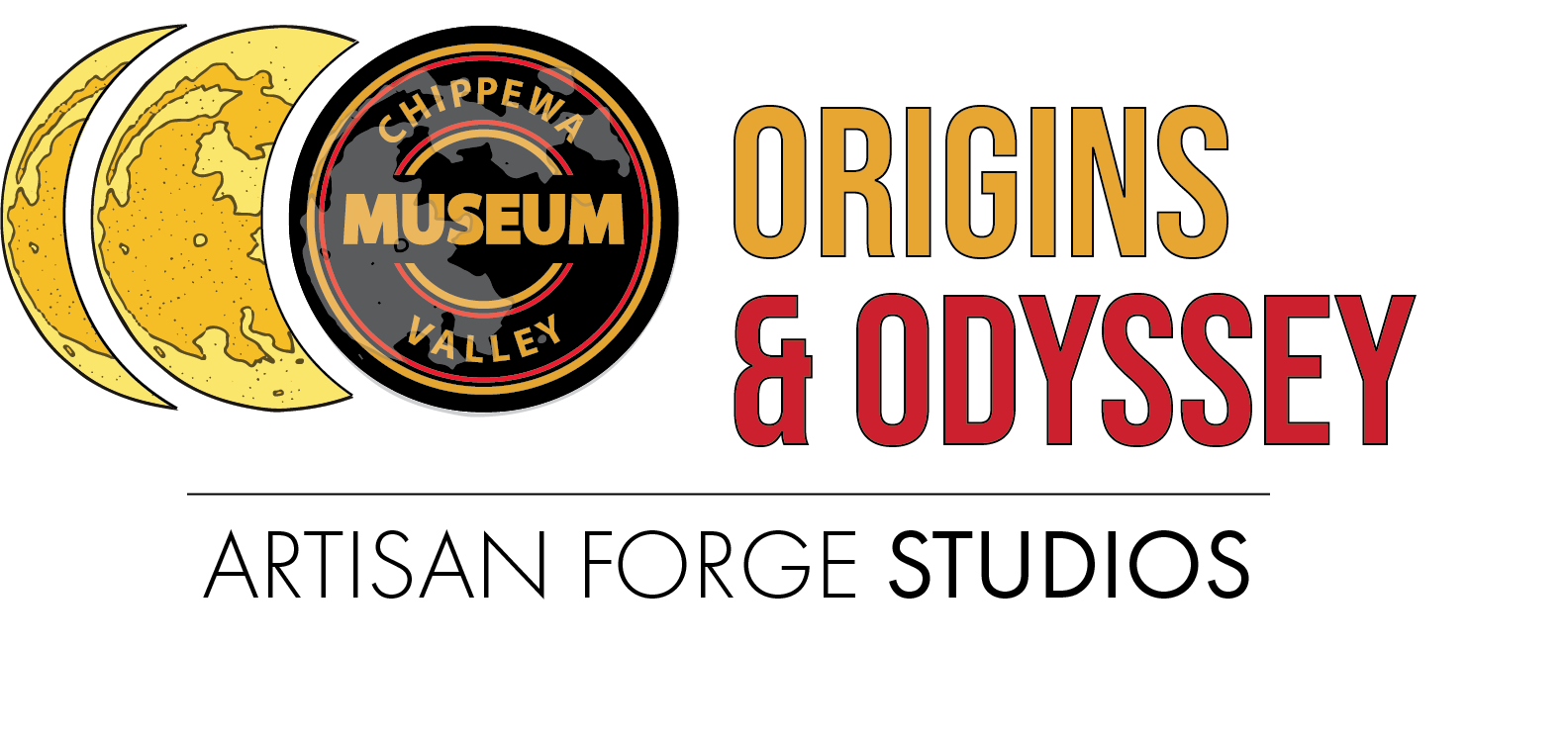 With Guest Curator Christy Ann Skuban



Live Painting with Schaefer/Miles Fine Art
Tuesday Nights | March 1. 8, 22 and April 5 from 5 - 7 pm

*** April 5th event has been canceled

Watch dynamic duo Kevin Miles and Wendy Schaefer-Miles paint on the same canvas. They will complete a painting, start to finish, right inside the Origins & Odyssey art exhibition. You can see Wendy & Kevin live by visiting the Chippewa Valley Museum or watch them paint through their Schaefer/Miles Fine Art Facebook account.
Cost:
In-Person: Regular Admission Fees | Virtual: free

An artist's take on an art show: Origins & Odyssey, at the Chippewa Valley Museum
Video by Thomas Gardner.
take a peek inside the gallery