On exhibit through April 8th
Join us for a celebration of the journey of art and artists across the landscape of our lives in the Chippewa Valley. Origins & Odyssey Winter Art Show at Chippewa Valley Museum will be on exhibition from January 18th through April 8th. This installation features early to contemporary works from these artists:
• Patricia Hawkenson • Erin O'Brien • Susan Carew Johnson • Thomas Gardner • Don Gaber • Liz Stingl • Wendy/Kevin Schaefer/Miles • Raymond KasElau • Jason Anhorn • Tammy Ford • Beth Creekmore • Aubrey Hogan • Bilhenry Walker • Patty Martinson • Gary Barone • Jeff Nelson • Ellen Nelson • Enamel Hands • TINA SHEPPARD • Christy Skuban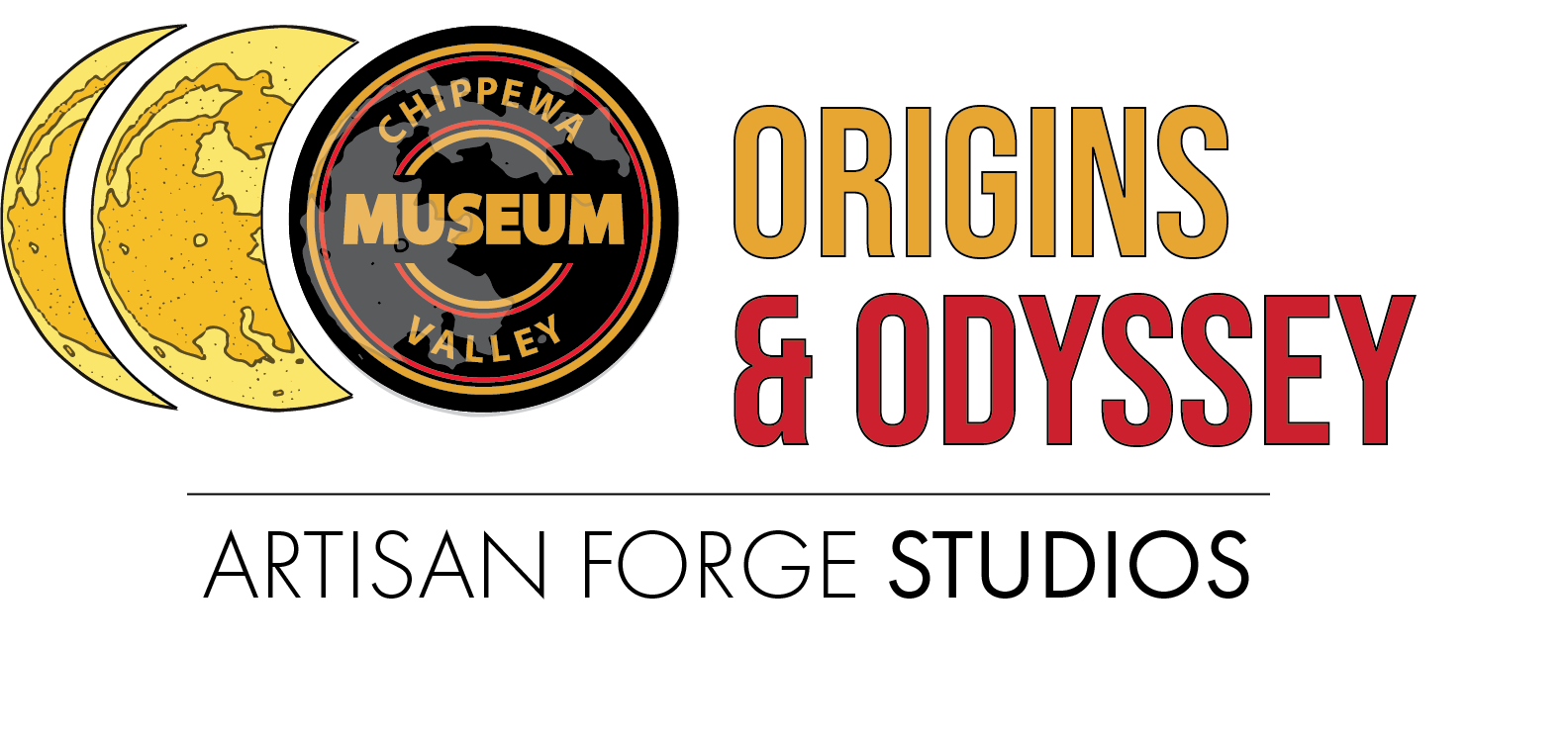 With Guest Curator Christy Ann Skuban



Artist Reception with CVM Members
January 27th, 2022 | 5:00 pm - 8:00 pm

Chippewa Valley Museum invites our members to see the new Origins and Odyssey Art Show when the museum is closed to the general public.One-hour time slots allow up to 20 members to see the exhibit at a time. Artists and their guests will be present 6:30 - 8:00 so more people will be in attendance during that time. Find more information about this event online at cvmuseum.com or contact Rachel at 715-834-7871 or r.meyer@cvmuseum.com with questions.
*Note: Weather contingency back-up date: Thursday, February 3, 2022.
Reserve your spot now
:
5:00-6:00pm
6:00-7:00pm
7:00-8:00pm
take a peek inside the gallery