Special Events
A WISCONSIN GERMAN EXPERIENCE AT THE SCHLEGELMILCH HOUSE
March 8th, 2020 | 1:00 pm - 4:00 pm | 517 S Farwell St | Location: Eau Claire, Wisconsin
Join UWEC German students, led by Professor Josh Brown, as they share language and cultural activities that connect to Wisconsin's German heritage. Enjoy tours of the Schlegelmilch home featuring themes of music, food, fairy tales, and more! Register online or pay at the door.
$7 adults, $4 students & children; ages 0-4 & members free
Snow date: Sunday March 15
th

Register


---

"PIONEER BREWERIES OF WESTERN WISCONSIN" PRESENTED BY TIM WOLTER
March 31st, 2020 | 6:30 pm - 7:30 pm | Chippewa Valley Museum
The story of Wisconsin includes the story of many different cultures. Each made their contributions, often by bringing important elements of their culture with them when they arrived. In the case of the German community, that meant the establishment of many small breweries. While most of these breweries went under before Prohibition, a few limped out of it and now many new ones are springing up! Join Dr. Wolter with a look at breweries from Chippewa Valley's past, some of which would have been within sight of the Museum!

Free Admission


---

"THE PLACE OF FAITH IN WISCONSIN GERMAN COMMUNITIES," BY PROFESSOR MARK LOUDEN
April 4th, 2020 | 1:30 pm - 2:30 pm | St John's Lutheran Church: 1804 Highland Ave, Eau Claire, Wisconsin
Sacred Heart of Jesus Church Tour | 3:00 pm - 4:00 pm | 416 North Dewey St, Eau Claire, Wisconsin
Join the director of the Max Kade Institutefor German-American Studies, Dr. Mark Louden, for a look at the central role of religion in German heritage communities in Wisconsin. The talk will include history of St. John's German Evangelical Lutheran Church (1872), and Sacred Heart of Jesus Catholic Church (1875), both founded by German immigrants. Following the talk, Dr. Louden will accompany the group on a tour of Sacred Heart of Jesus Church (which has limited handicap accessibility). Free-will donations will support the churches. Transportation not provided.


---
"NEIGHBORS PAST AND PRESENT" PANELS AT LAZY MONK BIERHALL
April 16th, 2020 | 6:00 pm - 9:00 pm | 97 West Madison St, Eau Claire, Wisconsin

Free & Open to the Public
Visit Lazy Monk to have a look at exhibit panels telling the story of German migration and settlement in Wisconsin.

Chippewa Valley Museum Member Only Opportunity
Register below for a complimentary guided tour of the brewery. Tours run at 6:30pm and 7:45pm, and space is limited to 20 people/tour.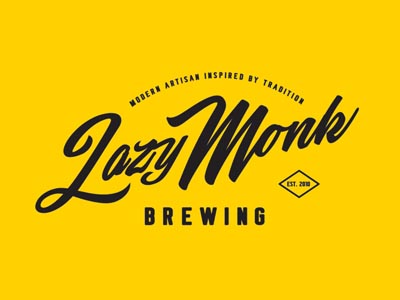 Register for Member Tours:
CVM Member Tours are at 6:30 & 7:45pm
Limit of 20 people/tour

6:30 Register 7:45 Register