Reinventing the Chippewa Valley | 1650 - Present
Canoe Country (1650s – 1820s)
Birchbark canoes bring many newcomers. Ojibwe, and others from the East, begin hunting and settling in the Chippewa Valley. French trappers, traders, and missionaries bring European wares, ideas, and beliefs to the region. It's the height of the fur trade era, and you can explore Baswewekwe's wigwam, stop in at Jean-Baptiste Perrault's trading post, and get to know the lay of the land.
Land of Strangers (1820s – 1860s)
The United States of America is sending government officials to the area. Americans and European settlers continue to arrive as Wisconsin moves toward statehood. Sawmills are going up, and treaties are being made. Explore the process of treaty making, meet Ojibwe Chief Kechewaishke (Great Buffalo), and see what it is like to stay at Jean Brunet's Stopping Place.
People Are Flooding In (1860s – 1900s)
The trickle of settlers before the Civil War has become a flood after it. People are coming for profit and work. Sawmills are springing up throughout the region, and towns around them. Stand on deck of a steamboat, peak into shop windows, learn about work in the mills, and find out what happens when the trees are gone.
Making Americans (1890s – 1920s)
The continuing tensions between the United States of America and Native Nations, war with the Germans, and America's newly freed slave population are making a lot of people question what it means to be American. Listen to Ojibwe elders talk about life at Indian Boarding Schools, get swept up in the push for WWI, meet local German-Americans whose allegiance was questioned, and come face to face with the KKK.
Vacationland (1920s – 1950s)
Automobiles are bringing people into the Wisconsin woods for rest and relaxation. It's a lot of work for those who aren't on vacation. Roadways, resorts and lodges, and electric power are shaping the communities of the Chippewa Valley. Take a look at Ford's Model A, admire Ojibwe and Ho-Chunk crafts sold at roadside souvenir stands, fish off the dock of the Draganowski family's Clear Water Lodge, and snap a picture with your "catch of the day."
Waves of Change (1960s – Present)
Things keep on changing. Social movements, immigration, innovation, and economic changes continue to evolve communities of the Chippewa Valley. Foreign and domestic new arrivals bring skills, ideas, and beliefs to add to local culture. Walk into a locker room and lounge from Eau Claire's Uniroyal tire plant, see what's generated controversy in the region, meet Hmong immigrants who have arrived after the CIA's "secret war" in Laos.
All of these things, and more, have gone into making the Chippewa Valley what it is today. And, what we do today will become part of tomorrow's currents. People, resources, models of organization, and innovative moments will continue to come and go. We're happy to show you what we know about the story, so far.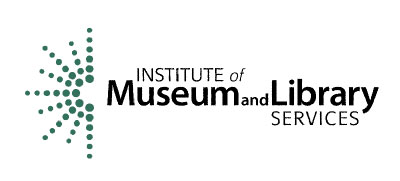 Changing Currents: Reinventing the Chippewa Valley has been made possible in part by a major grant from the National Endowment for the Humanities: Exploring Human Endeavor. Any views, findings, conclusions, or recommendations expressed in this exhibition are not necessarily those of the National Endowment for the Humanities.

This project was made possible in part by the Institute of Museum and Library Services as well as the Wisconsin Arts Board.