What's Happening with You?
We all make history and have stories to tell. Diaries hold stories of everyday life. Sometimes these stories take place during extraordinary times. .Keep a diary and record what it was like to live through these times. You can help make sure what is happening today will be remembered, and that kids in the future will know how you lived. You can be a history maker and a history keeper.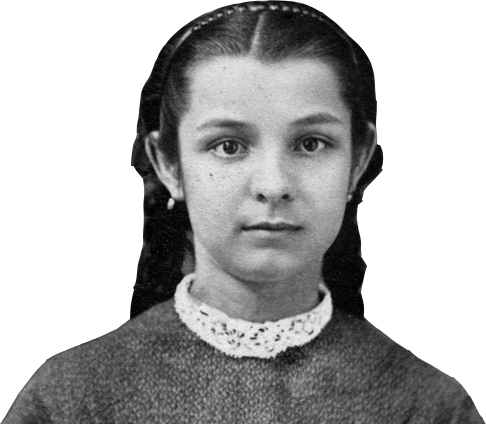 Louise Schlegelmilch, February 18, 1875 - Age 15
"I changed my seat today. I used to sit with Martha Jones but now I sit with Jennie Dunnigan. It is also ma's birthday. Herman gave her a box of French roasted peanuts and pa gave her a can of oysters, a box of fish and a can of pine apples. Emma Richardson has a fellow. Yesterday Stella Chubb broke out with the measles."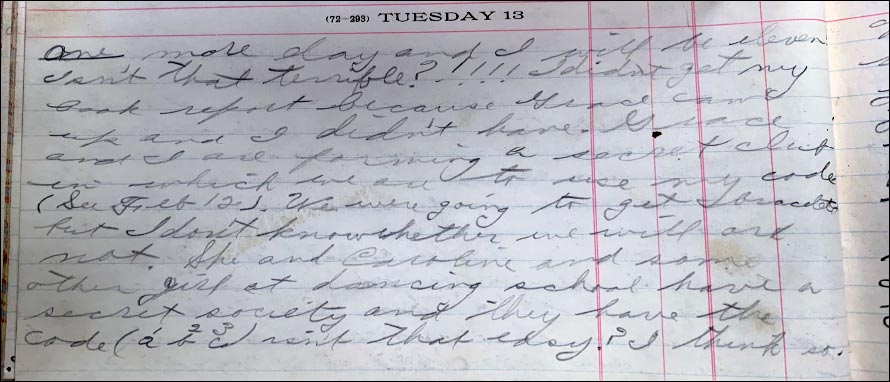 Chula Margaret Remington, March 13, 1923 - Age 10
"One more day and I will be eleven! Isn't that terrible?!!! I didn't get my book report because Grace came up and I didn't have. Grace and I are forming a secret club in which we are to use my code. (See Feb 21) we were going to get bracelets I don't know whether we will or not."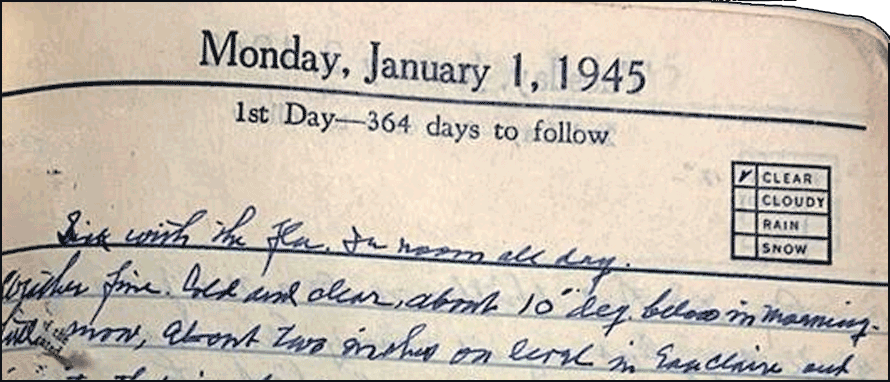 Austin Andrew Skolas, January 3,1945
"-3˚; Skies are clear, According to the papers, Pres. Roosevelt admits that there is a rift between Allies forces as to territorial and political problems; important differences that he doesn't hope to settle them all at this next meeting with Churchill and Stalin which will take place soon , on 'anon' as he preffered to put it, and majority leader McCormick (?) added 'probably.' "